Surviving Winter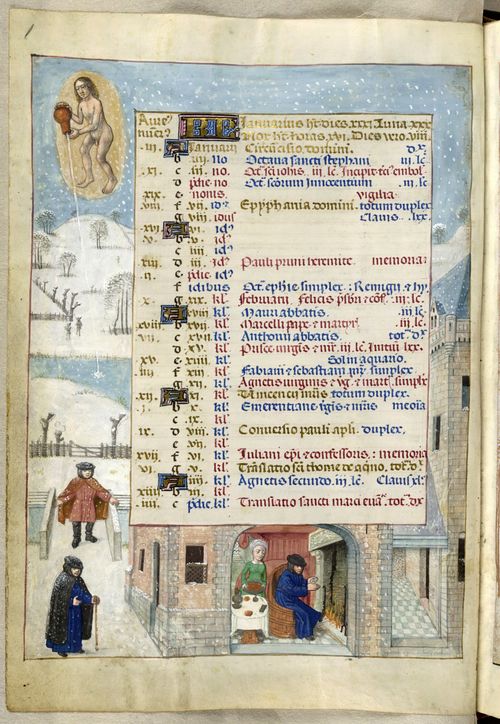 I detest winter. Not just the cold, but also the dark. I live like a mole until March. But with 24-hour supermarkets and drive through fast-food I survive until
the sun returns
. Do you have the same
aversion?
With all the modern conveniences it's easy to forget the once great effort it took to survive winter. Preserving autumn's harvest and fully stocking larders for the long nights and short days. What did our medieval forebears do to survive their barren, cold days?
One way you can see their wintry concerns and activities are through Breviarys,
Books of Hours
and Psalters'
calendar pages.
Medieval manuscripts' calendars served multiple purposes. They kept track of the date. They told you what the relevant zodiac sign was and which days were Church feasts and holidays.
And since most were decorated with seasonal
'

labor

of the month'
pictures you can see what people did then. Their daily life.
My daily life this winter, after Lonely Tower's coming 12th Night Event, will be to head south for a time. To break the dark, cold monotony and learn something new.
What do you do to survive winter? What would your SCA persona do?
Related prior Posts:
Googling medieval calendars images. This often gets more than you expect.